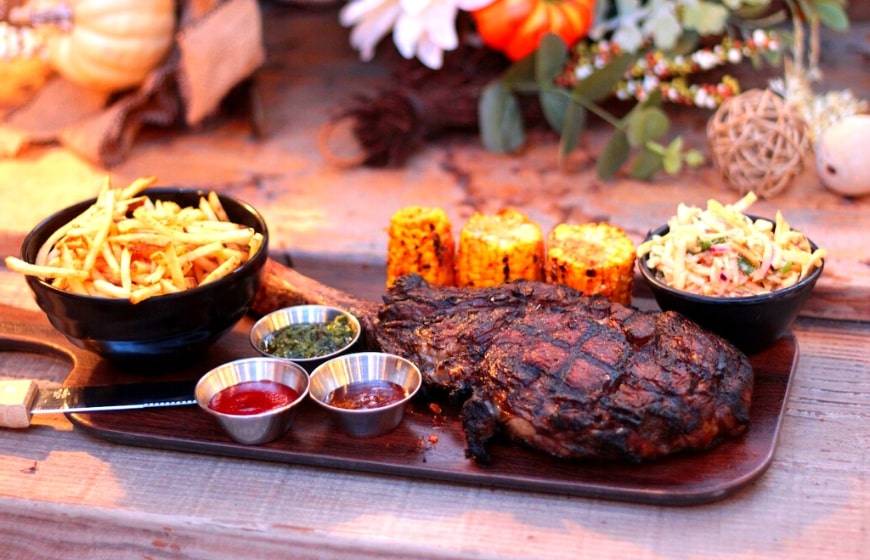 BBQ joints on Anna Maria Island are a tasty gift for those looking to buy property on this beach paradise. Yes, it's famous for its delicious seafood and diverse culture. Still, the island's BBQ scene is worth checking out! You'll be amazed by the incredible barbecue options with lively flavors and smoky dishes.
So, keep reading and discover the best BBQ spots while making your dream of home ownership come true on Anna Maria Island.
Where to Find the Best BBQ Joints on Anna Maria Island
Smoqehouse
1701 Gulf Drive. N – (941) 242-5340
Smoqehouse is a fast-casual eatery bursting with delicious Southern fare and global flair! Choose from their artfully crafted sandwiches filled with smoked meats, cheeses, veggies, and delectable vegetarian and gluten-free choices. Then, pair your meal with a well-matched beer or wine for the ultimate dining experience!
gRub Tropical BBQ
415 Pine Avenue – (941) 900-2874
Step into a modern and fun atmosphere and experience a new spin on traditional smoked BBQ! With indoor and outdoor seating and a built-in bar, gRub Tropical BBQ has everything you need for a great BBQ experience. Check out their super tender and moist ribs, Bahn mi, and veg empanada. Need something lighter? Their chicken salad is a must-try. And to complement your BBQ feast, quench your thirst with their citrus-based local draft beer.
Harry's Grill
9903 Gulf Drive – (941) 567-5999
Harry's Grill is a cozy eatery on Anna Maria Island with four "Best Bar and Grill" awards! While enjoying live music and fun games, you can savor tasty appetizers and mains like the 1/2-pound cheeseburger, pulled pork barbecue, and buffalo chicken sandwich. Seafood lovers will also find plenty of options to choose from. Plus, you'll receive a free draft beer if you're named Harry or Harrietta!
Floridays Woodfire Grill & Bar
12332 Manatee Avenue West – (941) 741-8700
Floridays Woodfire Grill & Bar is a great place to dine with family and friends. They offer a variety of dishes cooked to perfection over a wood-fire grill, giving them a unique and delicious flavor. Their menu includes everything from classic burgers to fresh seafood, so there's something for everyone to enjoy.
Pigout BBQ And Southern Soul Food
12012 Cortez Road West, Cortez – (941) 792-4822
Pigout BBQ and Southern Soul Food, just a 3-minute drive from Bradenton Beach, features a mouthwatering menu of classic Southern dishes. They have options like beef brisket, baby back ribs, and fried catfish, with sides that include collard greens, baked beans, mashed sweet potatoes, cheese grits, and of course, coleslaw. They also have a kids' menu so that everyone in the family can enjoy a tasty and satisfying meal.
Discover Anna Maria Island Like Never Before! Ask Billi!
For anything and everything on Anna Maria Island, contact me by clicking here. I can get you where you want to be with buying, selling, or vacation rentals. We are experts in the local market for vacation home rentals.
Thanks for visiting!