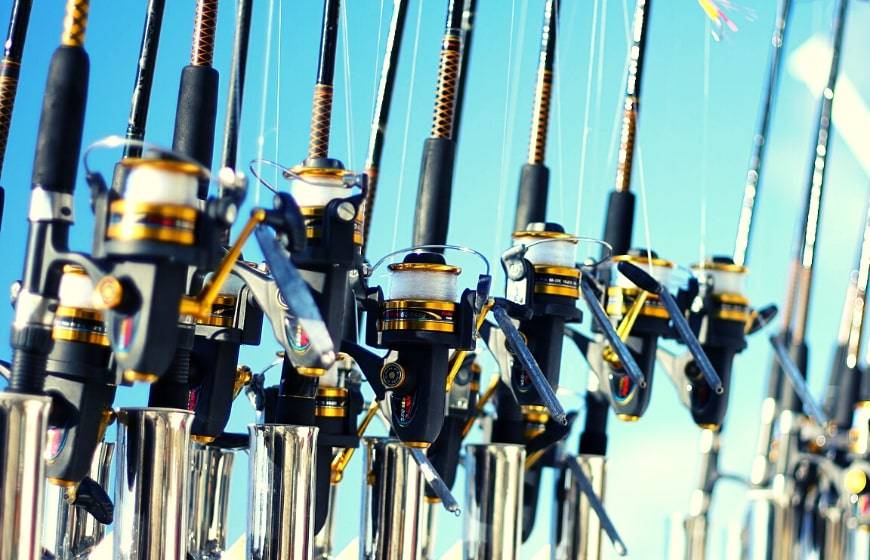 Fishing gear shops on Anna Maria Island are your gateway to angling adventures in this Floridian paradise. With seven miles of beaches and a thriving marine community, it's no wonder tourists flock here to cast their lines.
Keep reading to discover the island's top tackle shops and gear up for a memorable fishing experience on AMI.
Excellent Fishing Gear Shops on Anna Maria Island
AAMI Outfitters Coastal Gear & Apparel
401 Pine Avenue, Anna Maria – (941) 254-4996
AAMI Outfitters Coastal Gear & Apparel is your one-stop shop for quality fishing gear. They have gear for spin-fishing, fly-fishing, and other equipment for coastal outdoor adventures. You can even find kayaks, paddleboards, Nordic walking poles, and apparel all in one place.
Pine Avenue Bait and Tackle
501 Pine Avenue, Anna Maria – (941) 281-2330
Pine Avenue Bait and Tackle is a great place to cover all your fishing needs. They have frozen bait, tackle, and fishing equipment rentals. Their team also offers expert advice to help customers have a successful fishing trip. This shop is also known for offering quality gear at affordable prices.
Island Discount Tackle
5503 Marina Drive, Holmes Beach – (941) 779-2838
Island Discount Tackle is a family-owned and operated business serving AMI fishermen and anglers since 1988. As a full-service, pro-style tackle shop, they are open seven days a week. They also have a great selection of fishing gear and tackle for any type of fishing.
What sets them apart is that they have knowledgeable staff who are avid fishermen. That means they are always ready to provide expert advice and assistance.
Bridge Street Bait Shop
200 Bridge Street, Bradenton Beach – (941) 465-8624
The Bridge Street Bait Shop offers affordable fishing equipment and friendly service. They also have live and frozen bait and all the tackle you need to fish from the pier.
Plus, the shop is just steps away from the beach on Bridge Street! You can rent a pole and walk to the beach or pier for fishing.
Annie's Bait and Tackle
4334 127th Street West, Cortez – (941) 794-3580
Annie's Bait & Tackle isn't on Anna Maria Island, but it is just across the bridge from Bradenton Beach in Cortez. They have a wide selection of hooks, lures, and other terminal tackle. This shop also has a nice beer, food, and wine menu.
Discover Anna Maria Island Like Never Before! Ask Bill!
For anything and everything on Anna Maria Island, contact me by clicking here. I can get you where you want to be with buying, selling, or vacation rentals. We are experts in the local market for vacation home rentals.
Thanks for visiting!