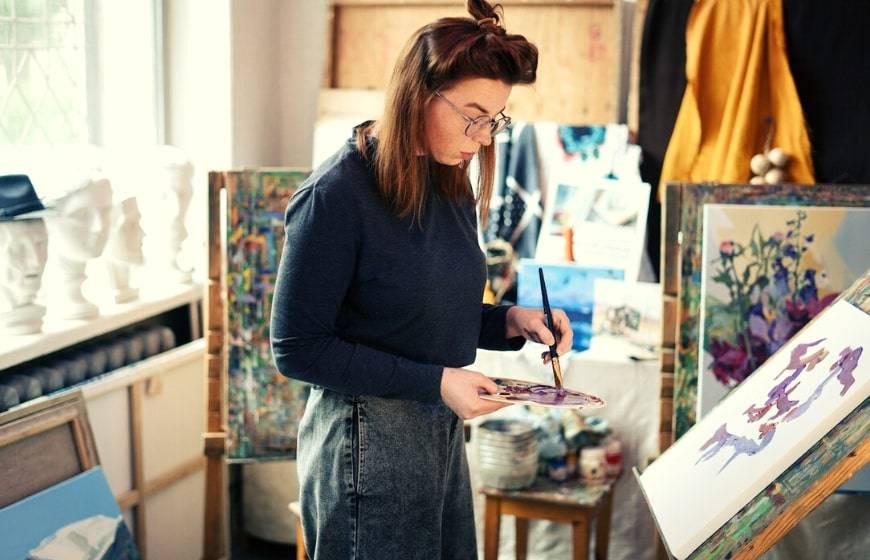 Anna Maria Island might be popular for its beaches and sunny weather, but there's more to it than that. AMI also has a vibrant art community. This charming island boasts a rich selection of galleries and studios that showcase the talents of local artists. They are worth checking out if you are spending time on the island. This post will cover a few AMI art galleries and studios to visit next time you're on the island.
Anna Maria Island Real Estate Market Watch
The average home sales price in Anna Maria Island in June 2023 was $2,272,500. Real estate data changes day by day. If you need to buy or sell a home anywhere on Anna Maria Island, please click here to contact us.
Check Out These AMI Art Galleries and Studios
1. Artists Guild Gallery of Anna Maria Island
5414 Marina Dr, Holmes Beach – (941) 778-6694
Artists Guild Gallery is a cooperative gallery representing a talented group of local artists. Step into this creative space to explore various art forms. They have paintings, mixed media, ceramics, and glass art. Engaging with the artists and learning about their creative processes adds an extra layer of appreciation to the artwork.
2. Anna Maria Island Art League
5312 Holmes Blvd, Holmes Beach – (941) 778-2099
The Anna Maria Island Art League is a non-profit organization that fosters the arts in the community. They offer art classes, workshops, and exhibitions. Immerse yourself in rotating exhibits of local artists or unleash your creativity at the league's art events.
3. Restless Natives
5416 Marina Dr, Holmes Beach – (941) 779-2624
Restless Natives Gallery offers a captivating collection of local and regional artwork. The gallery showcases diverse artwork, from paintings and sculptures to photography and jewelry. Discover unique pieces that reflect the island's natural beauty and take home a cherished memento.
4. Joyce Lazzara Artist
Oak Ave, Anna Maria – (813) 391-4464
The Joyce Lazzara Artist Gallery Store offers artwork and gifts. Visitors can browse the wide selection, featuring art pieces and various gift options. From locally crafted jewelry to colorful hat bands, jewelry, and captivating prints, the gallery store provides a delightful shopping experience.
5. Emerson's Studio Store
317 Pine Ave APT C, Anna Maria – (941) 896-9888
Emerson's Studio Store features a diverse selection, including nationally distributed products and beautiful prints, drawings, and paintings. Immerse yourself in Emerson's world of artistic wonders and let your imagination soar. It is a great place to stop to buy artwork or for gifts.
Ask Billi!
For anything and everything on Anna Maria Island, reach out to me by clicking here. I can get you where you want to be by buying, selling, or vacation rentals. We are experts in the local market for vacation home rentals. Please call if we can help you!
Thanks for visiting!