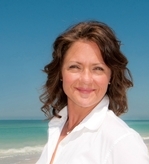 9415676253

941-545-8877 cell phone

[email protected]
9908 Gulf Drive
Anna Maria Florida, 34216
Receive Email Alerts from Me
Meet Billi Gartman, Licensed Real Estate Broker & Owner of Anna Maria Life Real Estate!
Growing up in a small town in Nebraska, I never in a million years dreamed I would be so lucky as to live in paradise. Places like Anna Maria Island were only places I saw on cruise commercials and hoped one day to visit. After playing volleyball in Iowa during my college years, then spending time in Kansas City working in food and beverage I ended up in Dallas, TX working for a sales company for just about 10 years. Throughout those years, I was incredibly fortunate to learn from some extremely talented people about life, business, and what it really takes to achieve success. 
My first time on Anna Maria Island was only because my best friend got married on the island at the Beach House restaurant in Bradenton Beach. The 2 weeks I spent with her during that amazing celebration was all it took. I was hooked. Basically, I never left. I went back long enough to grab my things and convince my boyfriend to join me. 
We have never looked back. Throughout all my years living on the island, I have been involved with Vacation Rentals and or Real Estate. Learning both of those industries from some of the best on the island. I worked with my best friend and her husband while they grew their Vacation Rental company from 40 properties to 220. I have been selling Real Estate on the island for 11 years and thankfully had all that vacation rental knowledge to aid me in my success. My husband and I have also started several other businesses from scratch that still thrive today.
Anna Maria Life was a name we came up with within the first few months we planted our feet in the sand. We realized very quickly this island is more than just a destination. It's more than a 7-mile stretch of some of the most beautiful beaches in the world, amazing restaurants, and sunshine. It's a way of Life…Anna Maria Life. At that point, we had no idea it would evolve into what it is today. A Real Estate Brokerage, a Vacation Rental Company, a clothing line, a team we consider family …A Way of Life. 
My career as a Realtor and now a Broker, has been incredible. I have met some of the most amazing people who have become some of my best friends. Being able to help great people find their spot in paradise is so rewarding. I never lose that feeling I had the first time I drove over the Manatee bridge; wide-eyed and full of dreams. It's as if I'm helping each and every person find their dream in paradise just like I did.   
We have literally never looked back from that time at my BFF's wedding. I absolutely love what I do, who I do it with, and what lies ahead. Because we are just getting ramped up.