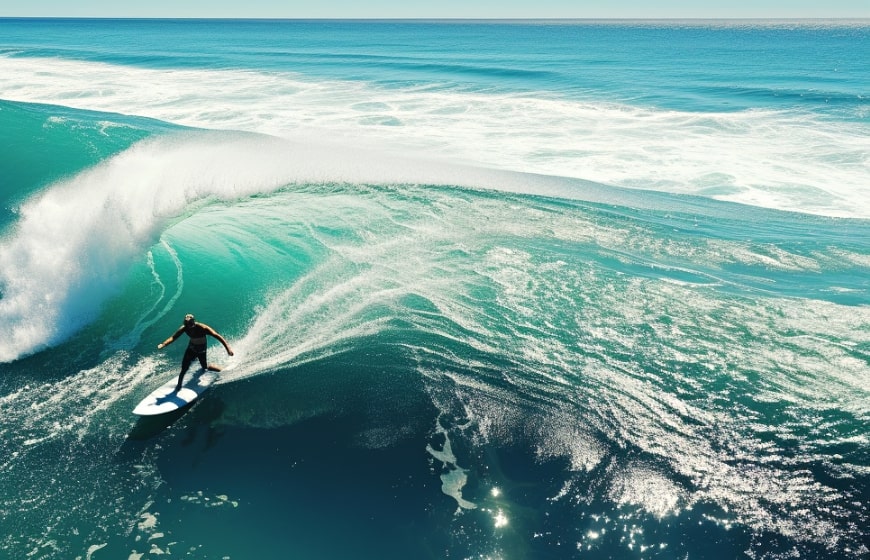 Surfing is a popular water sport loved by thrill-seekers worldwide! If you're a surfing fan, you're in for a treat because Anna Maria Island is the perfect place to catch some waves. Whether you're a pro or a beginner, there are many spots on the island that are great for surfing. Get ready to experience the ultimate Anna Maria Island surfing spirit!
Anna Maria Island Real Estate Market Watch
The median list price of homes in Anna Maria was $3.5 million in July 2023. However, real estate trends are always changing. Contact Anna Maria Life for help buying and selling homes on Anna Maria Island.
3 Spots For Anna Maria Island Surfing
White Avenue
Are you itching for an adventure in the water? Well, have we got a treat for you! Get ready to hang ten at the one and only White Avenue. This spot is a local favorite and is renowned for its primo waves. The Gulf of Mexico provides some killer surf conditions. White Avenue is a hot spot for thrill-seekers when the tides are high. What are you waiting for? Grab your board, and let's catch some gnarly waves!
Click here for the location.
Manatee Public Beach
You might be surprised to learn that Manatee Public Beach is a great spot for surfing! While it might not be as well-known as other famous surf spots worldwide, it still offers reliable and consistent waves. Surfers can expect to catch waves from waist-high to overhead, making it an excellent spot for beginners and experienced surfers.
Location: 4000 State Road 64 and Gulf Drive, Holmes Beach
Cortez Beach
Cortez Beach is a local hot spot for surfers! Located on the Island's southern end, it is renowned for its consistent waves that cater to surfers of all skill levels. If you're new to surfing, don't worry! You can rent equipment or take lessons at nearby surf shops.
Location: 698 Gulf Dr. S, Bradenton Beach
These spots can offer some epic waves when the conditions are right. Be sure to check the surf forecast, listen to the advice of the locals, and keep an eye on the tide and wind conditions. And, of course, safety first! Always follow beach access rules and make sure you're surfing smart.
Grab your board and get ready! Anna Maria Island is famous for its crystal-clear waters and white sandy beaches. Let's go, Anna Maria Island surfing!
Ask Billi!
For anything and everything on Anna Maria Island, reach out to me by clicking here. I can get you where you want to be by buying, selling, or vacation rentals. We are experts in the local market for vacation home rentals. Please call if we can help you!
Thanks for visiting!