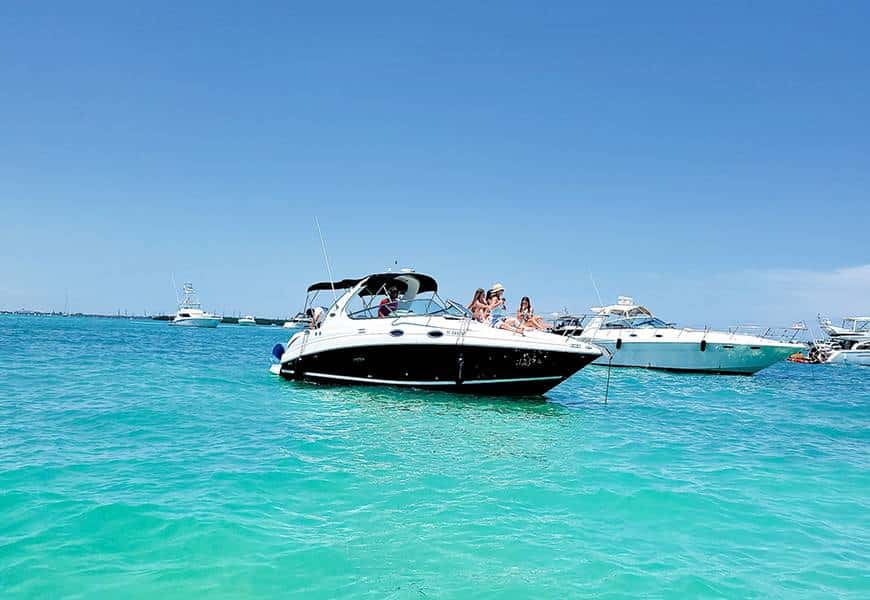 As you might imagine, boating and sailing are popular activities on Anna Maria Island. Residents and visitors love spending a day out on the water. What makes it even better is that you don't need to own a boat. There is no shortage of boat and yacht rentals on Anna Maria Island.
Read on to find a boat rental for your next trip to Anna Maria Island.
Convenient Boat and Yacht Rentals on Anna Maria Island
Anna Maria Island Boat Rentals & Watersports
6398 Marina Way, Holmes Beach – 941-269-2570
Anna Maria Island Boat Rentals & Watersports is a good place for finding a boat rental. All their rentals are the Hurricane FunDeck series of boats. They can hold up to eight passengers, and customers can rent the boats for as little as four hours. The rentals also come with a captain at no extra charge. It is a great option for sightseeing or a cruise around the bay.
Spice Sailing Charters
840 S Bay Boulevard, Anna Maria – 941-704-0773
It is hard to beat Spice Sailing Charters for sailing on Tampa Bay. Their boat, Zig Zag, is a 30-foot Catalina Yacht. Captain Ed Hartung has over 25 years of experience as a charter captain. He can ensure a trip that is both safe and pleasant. The captain and his boat are available for cruises of two and a half and four hours.
Twisted Anchor Boats
1507 Gulf Drive South, Bradenton Beach – 941-348-3292
Twisted Anchor Boats is a good option if you want to take the boat out on your own. You will need an operator with a driver's license and over thirty. The operator will also need at least two years of boating experience. Customers can choose from their three pontoon boats, and all boats have shades and chairs. You can also rent for as little as four hours or multiple days.
Just 4 Fun
5358 Gulf Drive, Holmes Beach – 941-896-7884
Rentals from Just 4 Fun are a part of Anna Maria Island vacations for many of the island's visitors. They rent out Hurricane deck boats for as little as half a day to rentals for multiple days. The boats are comfortable, and they can hold up to eight adults. Just 4 Fun also offers rentals for things like coolers and fishing poles if you need them. Beyond that, they rent kayaks, paddleboards, bikes, and games.
Anna Maria Island Real Estate
Are you looking for a home on Anna Maria Island? Contact Anna Maria Life for assistance. We are experts in the island's real estate market and would love to help you.
Thanks for visiting!