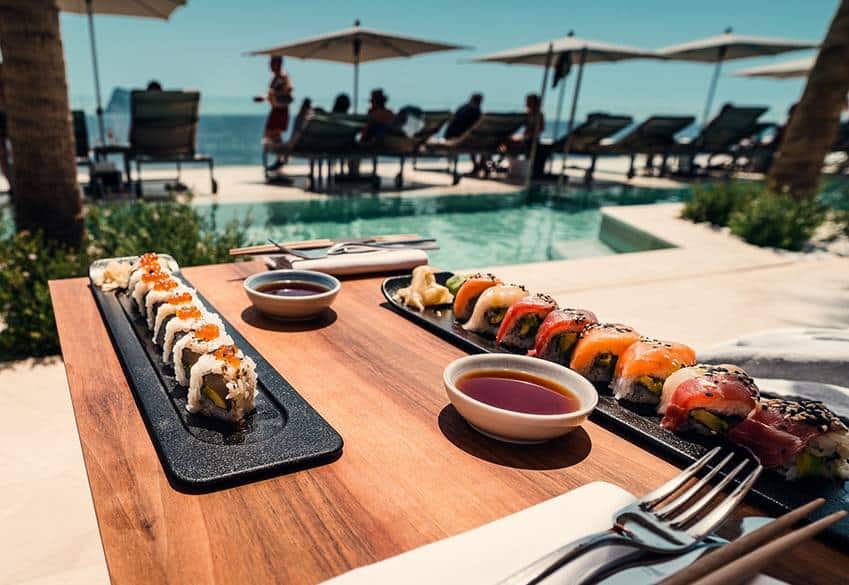 Being on the Gulf Coast gives Anna Maria Island access to some of the best seafood in the world. Beyond the beaches and beautiful weather, the seafood restaurants on Anna Maria Island are another attraction.
With that said, you have many seafood restaurants you can try. Where should a seafood lover start their culinary journey on Anna Maria Island? Read on to see our picks for the top seafood restaurants on the island.
Top 4 Seafood Restaurants on Anna Maria Island
Waterfront Restaurant
111 South Bay Boulevard, Anna Maria – 941-778-1515
The Waterfront Restaurant offers delicious seafood with the hospitality of old Florida. They have lunch and dinner menus that change seasonally. The daily specials are also something to keep an eye on. Diners can also enjoy a menu of tropical cocktails and craft beers. You can even bring fish you caught right off the charter boat for them to prepare.
Blue Marlin Seafood
121 Bridge Street, Bradenton Beach – 941-896-9737
On historic Bridge Street, Blue Marlin Seafood is a favorite of locals and tourists. This restaurant is in an old nautical cottage for a very intimate and authentic dining experience. The menu is small, but every dish is a hit. They always have local fish ready to cook and serve. Another attraction is the live music they have on the weekends.
The Sandbar Seafood and Spirits
100 Spring Avenue, Anna Maria – 941-778-0444
The Sandbar Seafood and Spirits is a fixture of the island's dining scene. It has been a destination for generations of locals and vacationers. 
Guests get a relaxed island atmosphere with food made from fresh fish and produce. Beyond the seafood, this restaurant is known for its events and drinks menu. They have an extensive selection of wines to enjoy with your meal, exciting cocktails, and beer.
The Ugly Grouper
5704 Marina Drive, Holmes Beach – 941-896-8033
The Ugly Grouper takes full advantage of the island setting. Along with fresh fish, this dining spot is all outdoors. Enjoy dishes like grouper tacos or stuffed shrimp right near the beach. It can be the perfect place to stop for lunch or dinner during or after a trip to the beach. This restaurant also has an excellent drink menu and offers live music.
That is a list of the four top spots to stop for seafood on Anna Maria Island. However, the dining opportunities extend well beyond this list. The restaurants on this list are also worth trying several times.
Ask Billi!
For anything and everything on Anna Maria Island, reach out to me by clicking here. I can get you where you want to be by buying, selling, or vacation rentals. We are experts in the local market for vacation home rentals. Please call if we can help you!
Thanks for visiting!