Owning an investment vacation home on Anna Maria Island can be an incredibly rewarding experience, and it's a choice more people should consider, particularly if they find themselves drawn to a particular area time and time again. There are many components to the choice and it's incredibly important to enlist the help of a very knowledgeable and experienced local Real Estate professional to help guide you through the process to insure that your investment reaps the maximum rewards!  But what are some of the reasons to consider an investment vacation home? Lets consider a few!
Why you should consider owning
an investment vacation Home on Anna Maria Island!

1) You'll have a vacation home in paradise to come to, that other people are helping you pay for!
Vacation Rental homes are a hot commodity in highly sought after vacation spots around the country like Anna Maria Island.  Many families visit the same place year after year, often renting the same vacation home. Why? Because It feels like home. But the downside to renting someone else's vacation home is that your investing in someone else's investment. Why not turn the tables and let others invest in yours!
2) It feels like home!
Your very own vacation home feels just like home… Because it is! This is YOUR place. To set up in a way that serves your families desires, needs and tastes! Your vacation home feels familiar and welcoming. The convenience of being able to keep everything you want and need to have with you while on vacation right there at your vacation home means less packing, unpacking, and stress!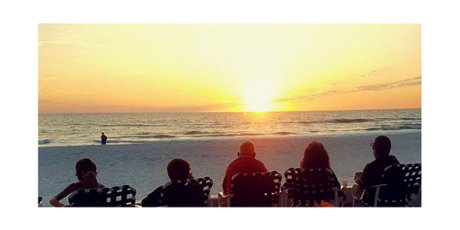 3) This is your family's gathering place.
Your investment vacation home becomes your family's gathering place, there whenever you want it. Invite everyone to stay together and play together. It isn't hard to convince friends and loved ones to come and stay with you in paradise! One of the precious wonders of the island are the families that return to the same place, year after year, just like sea turtles,  growing with each generation to gather and spend time making memories together away from their busy lives. Your Investment home becomes the place where Parents and Children reconnect, Brothers and Sisters play together again, Aunts and Uncles make memories, and little cousins become best friends.
4) Get a head start on your move, or on retirement!
Maybe Anna Maria Island is where you want to be… someday. Buying an investment home in Anna Maria, Holmes Beach or Bradenton Beach now secures your place on the island at present prices, allowing you to start living the Anna Maria Life now as often as you want or can!  Then when you're ready to make the move to Island life full itme you already have a home to move in to, or to sell at future rates to buy your ideal retirement home on the island.
5) Very little fuss!
Vacation rental management companies on Anna Maria Island make managing and maintaining a vacation home, while living far away easier than ever. They can take care of booking, customer service, cleaning, and maintenance of your home while you sit back and relax!
Why Anna Maria Island is the ideal choice
for your Investment Home!
1) The flow of tourism to Anna Maria Island is unbelievable and growing all year round.
According to the Bradenton area convention and tourist bureau's 2017 Visitor Profile year in Review, the number of tourists to the area has grown by 10.7% over the last 5 years, and the average room rate in the area has gone up 23.57% over the last five years! Home purchase prices on the island continue to rise in Anna Maria, Holmes Beach, and Bradenton Beach, Making now the best time to invest!
2) Stunning Beaches!
Anna Maria Island is known for it's beautiful sugar white sand beaches, magnificent sunsets and small town feel, and the word has gotten out! Anna Maria Island was rated Trip Advisors number 3 Island in the United States in 2014, up from number 4 in 2013. In 2014 Anna Maria Island was named one of Conde Nast Travelers Top 30 Islands in the World! The same year Anna Maria Island's Coquina Beach in Bradenton Beach was named as one of the Top 10 Beaches for Families by Condé Nast Traveler Readers! Holmes Beach  is every bit as stunning, and Manatee Public Beach has every amenity you could wish for.
3) Old Florida charm!
Anna Maria Island has managed to retain it's quaint old Florida Island charm. You'll find no towering high rises, neon lights, or even a McDonald's on the island! The vast majority of the island's businesses are locally owned Mom and Pop shops and restaurants. You'll find incredibly unique dining at The Beach Bistro and The Waterfront Restaurant.  Greet the sun with morning coffee & lattes at The Island Coffee Haus, and find adorable gifts and sweet treats to make you feel like a kid again at The Flip Flop Shop & Candy Shop!
4) Fishing!
The warm Bay and Gulf waters surrounding Anna Maria Island are known for some of the best fishing in the world! You'll find people fishing from the shores or one of the island's piers Egmont Key Adventures offers several lengths and types of fishing charters! The area around Anna Maria Island is also known as a Tarpon fishing Mecca! The huge silver fish are a sport fisherman's dream! Just ask Capt. Harrison King of Reel Job Fishing charters!
Find the right guidance!
Before purchasing any investment home it is imperative that you find a Realtor with experience in the Vacation Rentals Industry, who knows what rents well and what doesn't. Someone who calls Anna Maria Island home, who has relationships with the who's who of the island to ensure that you are well connected to everything you want and need right from the start. And find someone who will treat you like family, who will put your interest first in every way, who will be there ready to go above and beyond, every time you call! Ask any one of Billi Gartman's many Real Estate clients and you'll hear about her extensive experience in the Anna Maria Island Real Estate market, as well as the Island's vacation rental industry. They'll tell you about her dedication to this community! From the Island Community Center, and Anna Maria Island Elementary School, to her Women's networking group,and longstanding relationships with island business owners, you'll find she is known and respected by everyone on the island. And all of her clients will tell you she began as their Realtor and became just like family, always trusted and relied upon for help, above and beyond professional duty. Now she'll put her experience, expertise, connections, and dedication to work for you.  Guiding you through this rewarding experience, to ensure that you reap the maximum financial and personal benefits possible from your investment home purchase and ownership!  Start the conversation today! It's never too soon! Contact Billi at 941-545-8877!