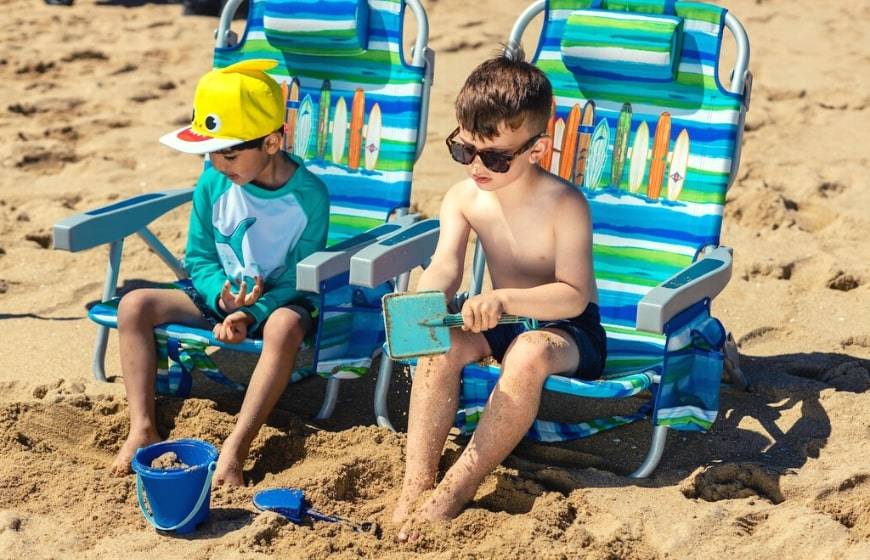 With so many kid-friendly activities on Anna Maria Island, it is a great place for a family vacation. You can enjoy dolphin tours, mini golf, eating ice cream, riding a bike, and visiting the marine aquarium. It is a place where you and your family can experience fun and adventure together.
Bask under the sun or hang out in the cool indoor tourist spots around the island. Add these kid-friendly activities to your travel itinerary, and give your kids a fun and memorable vacation.
Anna Maria Island Real Estate Watch
Anna Maria Island home listings spent an average of 103 days on the market in May 2023. Real estate data changes daily. If you need to buy or sell a home in AMI, please click here to contact us.
Must-Try Kid-friendly Activities on Anna Maria Island
Play Miniature Golf
Get ready for a tee time at the Fish Hole Miniature Golf on Bridge Street in Bradenton Beach. The classic mini golf course features 18 holes for beginner to intermediate players. It is a fun and affordable way to enjoy a day with your family. Other attractions include the 3000-gallon Koi pond, misters, and plants. You can also hold a party at the course. Visit the Fish Hole from 9 am to 10 pm.
Go on a Dolphin Tour
Show your kids something they've never seen before! Cruise around Anna Maria Island and spot dolphins as you go. Paradise Boat Tours in Bradenton Beach gives you 90 minutes of exciting dolphin tours on a 28-passenger vessel. They have comfortable chairs and a viewing platform where you can watch sea life. Aside from dolphins, you can view manatees, fish, and rays. They offer cruises seven days a week from 9 am to sunset.
Visit the Shiny Fish Emporium
Paint sand dollars or try some delicious handcrafted candies at the Shiny Fish Emporium. See colorful and unique art pieces you can bring home as a souvenir. The emporium is on Pine Street in Anna Maria. Visit them on weekdays from 10 am to 5:30 pm. They are also open Saturdays from 10 am to 5 pm and Sundays from 11 am to 4 pm.
Bike on the Beach
If you're tired of walking, you can get around the island by renting a bike. Choose from bikes with training attachments, adult bikes with child seats, and kids' rentals from Fun and More Rentals. They offer free delivery and pick-up on AMI! Call their toll-free number at 1.866.931.9840.
Ask Billi!
For anything and everything on Anna Maria Island, reach out to me by clicking here. I can get you where you want to be with buying, selling, or vacation rentals. We are experts in the local market for vacation home rentals. Please call if we can help you!
Thanks for visiting!