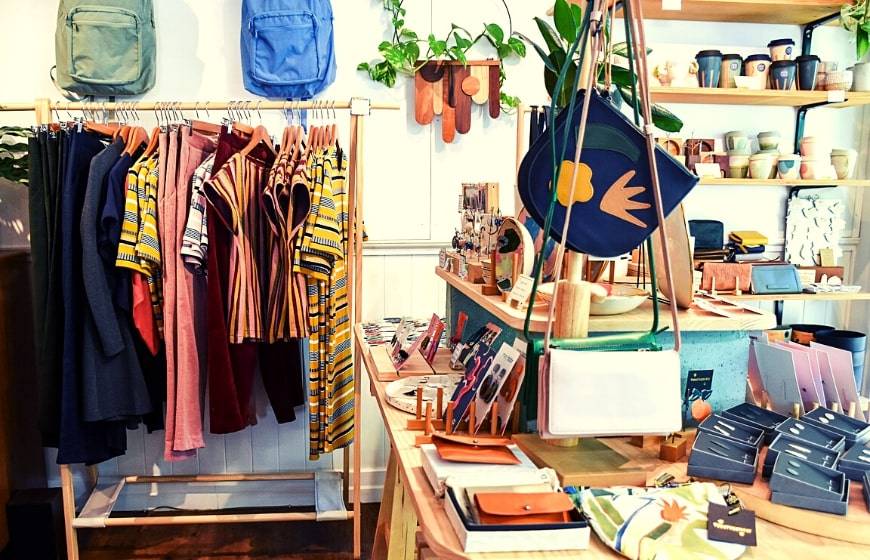 Are you planning a vacation to Anna Maria Island? With plenty of unique and trendy shops, whether you need beachwear, accessories, or local souvenirs, you can indulge in retail therapy while exploring this beautiful destination. Take a look at the best shopping places on Anna Maria Island and find cute apparels and accessories to take with you.
From stylish boutiques to quaint beach-themed stores, you'll find something fun and interesting here. Happy shopping!
The Best Shopping Places on Anna Maria Island
Bridge Street Bazaar
107 Bridge St, Bradenton Beach – (941) 778-3400
Bridge Street Bazaar has everything you can think of that is Bohemian or beach-related. There's something for everyone, from greeting cards to t-shirts, sand dollars, and those coconut patties you can only get in Florida. Their cute trinkets are well-priced and perfect for anyone on your list—or maybe even yourself!​
Pineapple Marketplace
425, Pine Ave – (941) 216-4226
Pineapple Marketplace is the ultimate destination for all your Anna Maria Island shopping needs! You can find trendy resort wear for women, jewelry, local art, and essential oils all in one place. You may even stumble upon a captivating statement art deco lamp to elevate your home decor.
Restless Natives
5416 Marina Dr, Holmes Beach – (941) 779-2624
Restless Natives features local artists and their creations. It has a lot of hand-made gifts and souvenirs that are reasonably priced. Also, people can discover everything from trinket dishes to earrings made of dichroic glass to beautiful pieces of furniture.
Shiny Fish Emporium
306C Pine Ave – (941) 896-9742
The moment you step inside Shiny Fish Emporium, an island theme full of color and excitement greets you. They have fascinating gifts, classic toys, stylish clothing, and eye-catching jewelry. And with the option to paint your sand dollars, Shiny Fish Emporium makes for a delightful experience for creative minds.
The White Egret
10006 Gulf Drive – (941) 778-3782
The White Egret is a treasure trove of gifts and decorations for your home that will spark your creativity. You can spend hours getting ideas from the beautiful linen sets, plates, candles, and silk flower displays. Aside from that, the shop sells a variety of quality labels, like Mariposa, Beatriz Ball Collection, and ROOT Candles.
Discover Anna Maria Island like never before! Ask Billi!
For anything and everything on Anna Maria Island, contact me by clicking here. Whatever your real estate needs—buying, selling, or renting a vacation home—I am here to help. We are experts in the local market for vacation home rentals. Please call if we can help you!
Thanks for visiting!