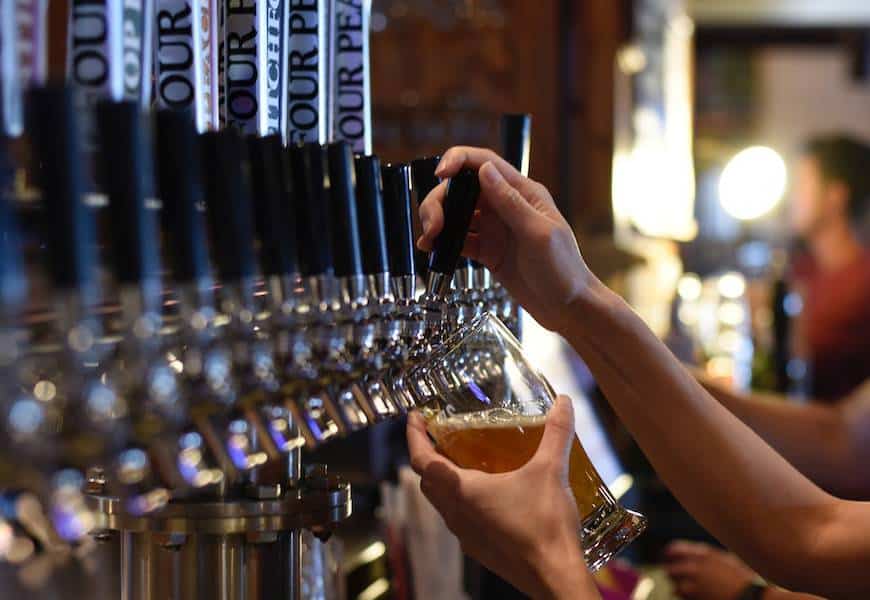 Anna Maria Island's nightlife is full of fun and excitement. After a day at the beach, you have so many bars you can check out for an evening of drinks. Which bars should you try on your next trip to Anna Maria Island? Read on to see our list of Anna Maria Island's best bars.
Enjoy Anna Maria Island's Best Bars
Bortell's Lounge
10002 Gulf Drive, Anna Maria
Bortell's Lounge is a favorite among locals and visitors. This bar has been around for over 40 years and recently underwent renovations. They have a nice variety of beers on tap and a selection of specialty drinks. It is also a great place to eat if you want a bite. The menu includes sandwiches and an interesting assortment of pizzas.
The Doctor's Office
5312 Holmes Boulevard #B, Holmes Beach
The Doctor's Office is the place to go if you want a legit cocktail bar. The bartenders are true experts. They have an extensive cocktail menu, a great place to enjoy a drink with friends. Beyond the drinks, this bar has a relaxed ambiance and a nice food menu.
Daiquiri Deck Anna Maria Island
107 Bridge Street, Bradenton Beach
The Daiquiri Deck is above the Bridge Street Bazaar. It has an open-air atmosphere and a fun vibe. This bar is famous for its frozen drinks, which go well on hot tropical days. Beyond that, they have an excellent selection of beer and other drinks. You can also check out their food menu for a nice meal. It is a good mix of classic Florida seafood and traditional pub fare.
The Anchor Inn
3007 Gulf Drive, Holmes Beach
If you are looking for a place with a very traditional bar feel, the Anchor Inn is a good bet. They don't try to do anything fancy, but they do pride themselves on offering a welcoming bar experience. You'll find a wide selection of beers on tap, plus a good range of bottles. Along with the drinks, they have a small menu of pub food. You can get pizza, corndogs, pretzels, and French fries.
Bridge Tender Inn
135 Bridge Street, Bradenton Beach
Bridge Tender Inn is a sports bar with a tropical feel. They have a wide assortment of beers and cocktails. You can also dine and drink by the water at the dockside location. This bar offers a lot of fun, and the staff is friendly. They also have regular bingo and poker nights to keep things interesting.
Anna Maria Island Real Estate
Do you need help buying or selling a home on Anna Maria Island? Reach out to our real estate experts for help. We would be happy to assist in any way possible.
Thanks for visiting!