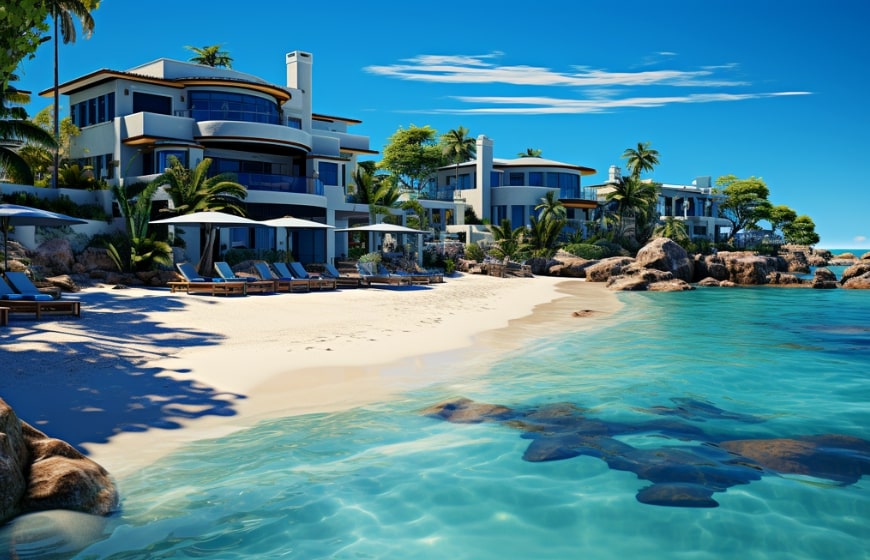 If you're in the market for a vacation home, Anna Maria Island offers a paradise setting that's hard to resist. This small barrier island is on Florida's Gulf Coast and boasts pristine beaches, warm turquoise waters, and a laid-back atmosphere. But buying a vacation home isn't a decision to take lightly. This post will cover what you need to know before buying your first Anna Maria Island vacation home.
Anna Maria Island Real Estate Market Watch
As of August 2023, the median sale price of homes in Anna Maria was $2,973,500. Real estate data changes daily. Contact Anna Maria Life for help buying and selling homes on Anna Maria Island.
5 Tips For Buying Your First Anna Maria Island Vacation Home
1. Make a Budget
You need to consider what you can realistically afford. It's a vital question for any home purchase. Start by determining the amount you can afford for a down payment. Along with that, consider monthly payments on the mortgage. You'll also need to cover insurance, property taxes, and maintenance.
2. Decide What You Want
What do you want from your vacation home on AMI? Do you want to be on the beach or a few blocks away? Maybe you want a pool or some type of outdoor living space. How many bedrooms and bathrooms do you want? A home with a boat dock can be nice if you plan to go boating.
3. Location
You want a vacation home on AMI, but where do you want to be on the island? Do you want to be in Anna Maria, Holmes Beach, or Bradenton Beach? Explore the neighborhoods to see what feels right to you. Each area has a distinctive allure and vibe.
4. Zoning and Regulations
Do you plan to rent your vacation home out on short-term leases when you're not there? It can be a good way to generate income and help pay the mortgage. However, you need to know the rules. Learn about the zoning rules and regulations for the city where you plan to buy a home.
5. Inspection and Due Diligence
Inspect the property before making a deal. Look for any repair issues that may cost money. It is also a good idea to hire a professional home inspector. You never know what hidden issues or needed repairs may be lurking.
Buying your first Anna Maria Island vacation home can be exciting yet overwhelming. However, a local real estate agent can help. Tell the agent what you're looking for, and they can help you achieve your goals.
Ask Billi!
For anything and everything on Anna Maria Island, reach out to me by clicking here. I can get you where you want to be by buying, selling, or vacation rentals. We are experts in the local market for vacation home rentals. Please call if we can help you!
Thanks for visiting!