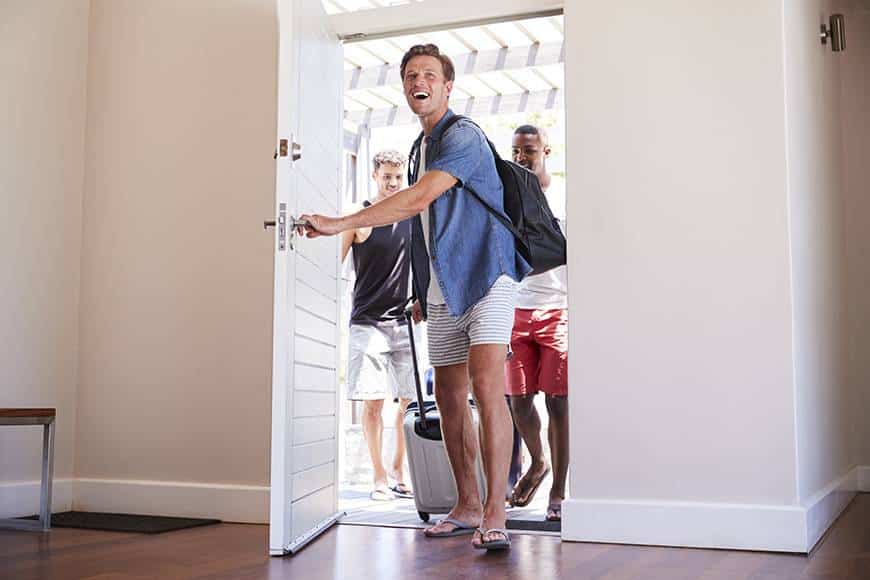 Staging the property is one of the best ways to increase AMI vacation rentals' occupancy rates. With staging, you can make the property look more appealing and attractive to vacationers.
In this day in age, looks matter! No one can deny that it helps to be aesthetic and appealing. It is especially true when trying to attract guests to a vacation rental.
What can you do to stage your vacation rental? Here are tips for staging your Anna Maria Island vacation rentals.
Improve Your AMI Vacation Rentals Occupancy Rates Using These Home Staging Techniques
Declutter
No one likes a mess, so the first step is decluttering the property. Remove any item taking up space and serving no purpose for guests. Minimalism is the key. It can make the home look neater and roomier. You should also look at furniture placement to maximize the space.
Deep Clean the Home
Deep cleaning your rental property from top to bottom is a must. No one wants to stay in an unclean vacation rental. Ensure your AMI vacation rental home is always ready for the next guest. Especially with the pandemic, being clean and safe is always good.
Remove Personal Items
You shouldn't leave any personal items in the vacation rental. Guests shouldn't see family portraits, collectibles, or other personal items in the home. You don't want guests to feel like they will be staying in a stranger's home. Instead, it should look like luxury accommodations.
Take Advantage of Virtual Home Staging
Technology is a huge part of our day-to-day lives. And not taking advantage of it would be a huge mistake. Stage the home and take photos for people to look at online. You could also consider a video walkthrough. It allows potential buyers or guests to see the house and accommodations before coming in person.
Benefits of Home Staging for Vacation Rentals
Home staging can attract more tenants. It can give tenants a good impression of the accommodations before they book. It is one of the best ways to increase bookings.
A good guest experience can also ensure repeat business. Some guests might also recommend your property to friends and family.
Ask Billi!
For anything and everything on Anna Maria Island, reach out to me by clicking here. I can get you where you want to be with buying, selling, or vacation rentals. We are experts in the local market for vacation home rentals. Please call if we can help you!
Thanks for visiting!