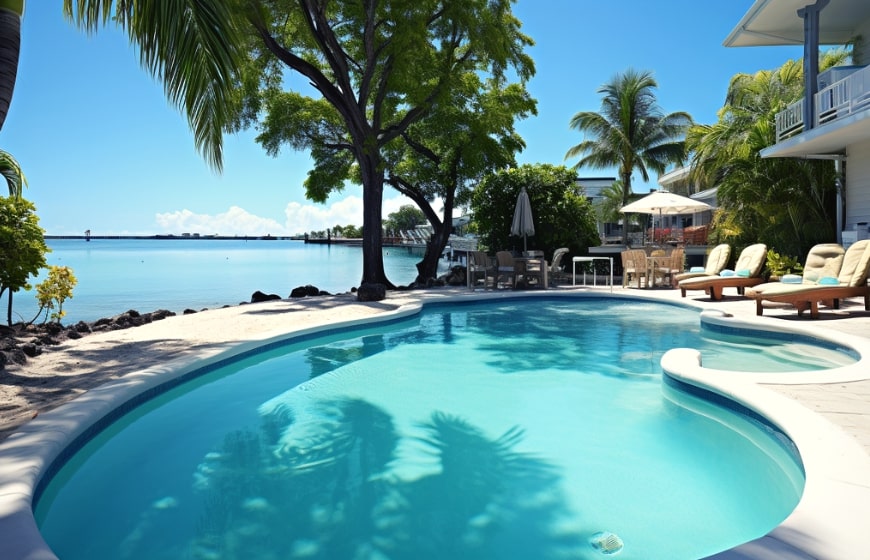 Anna Maria Island is a treasure on Florida's Gulf Coast. You'll find white sand beaches, clear waters, and amazing sunsets. It all comes together for one of the best beach destinations in America. Being a top beach destination also makes it a good place to invest in vacation rentals. This post will explore the top amenities to have at your Anna Maria Island rental home.
Anna Maria Island Real Estate Market Watch
As of September 2023, the median list price of homes in Bradenton Beach was $937,000. However, real estate trends are always changing. Contact Anna Maria Life for help buying or selling homes on Anna Maria Island.
Top 4 Amenities For Your Anna Maria Island Rental
1. High-Speed Internet
The internet is a part of daily life, and vacationers have come to expect free internet with accommodations. Free Wi-Fi is a good convenience, and it will help you meet guests' expectations. Guests want it so they can stay in touch with people while away, and it allows them to post online about their trip. They can also use it as a resource for directions or to find local attractions.
2. Full Kitchen
Many guests want a complete kitchen when they rent a vacation home. Eating at restaurants is nice sometimes, but it can get expensive and inconvenient. A kitchen helps guests save money and makes it so they don't have to go out for every meal. Along with the kitchen, it can be nice to have a dining room. Outdoor kitchens and dining areas are also popular amenities for rental homes on AMI.
3. Convenient Barbeque Area
This amenity offers an enjoyable outdoor experience for guests. They could enjoy the scenic environment while cooking meals over the flames. It offers a nice way to enjoy the weather and make good food in this island paradise.
4. Closeness to Local Attractions
Anna Maria Island has some great tourist attractions. Being closer to the beach can be one of the top amenities. Some tourists might also want to be close to restaurants, bars, or shopping.
Vacation rental amenities are vital because they affect guests' overall satisfaction and experience. They can also attract bookings and help you make more money.
Ask Bill!
For anything and everything on Anna Maria Island, reach out to me by clicking here. I can get you where you want to be with buying, selling, or vacation rentals. We are experts in the local market for vacation home rentals. Please call if we can help you!
Thanks for visiting!