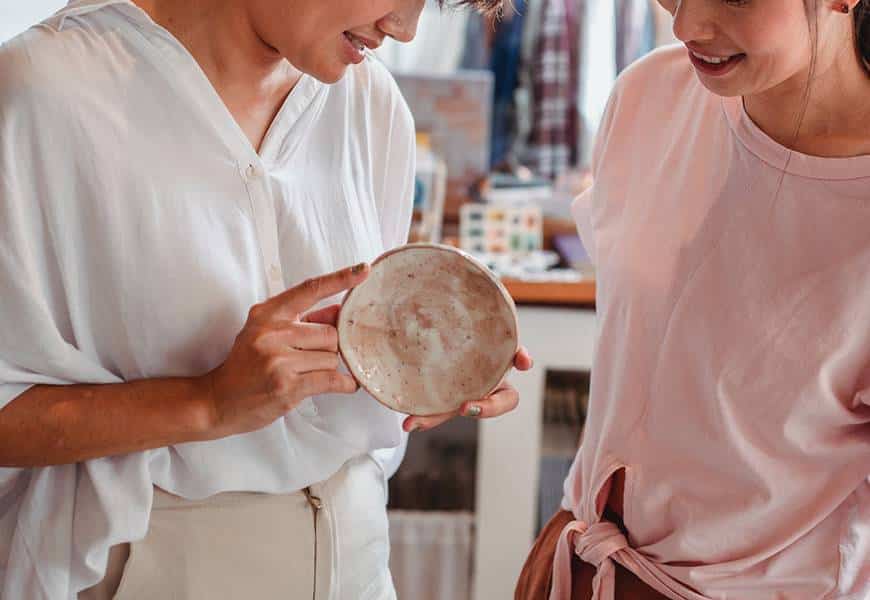 When looking for souvenirs and gifts, you can't go wrong visiting any of the local gift shops around Anna Maria Island. Here's a list of local stores where you can get everything from keychains to t-shirts and more.
4 Local Gift Shops around Anna Maria Island, FL
Emerson's Studio Store
317 Pine Ave # C, Anna Maria
When looking for the perfect gift for someone, don't settle for anything less than original art! Emerson's Studio Store is the place to go for artistic gifts.
You'll find original canvas paintings, greeting cards, signed prints, t-shirts, and coffee mugs. Their "Night-Shirt in a Bag" is a can't-miss!
Owner Emerson Quillin creates his works of art with care. His pieces are whimsical and "off-beat" but always very charming and original!
Ginny's & Jane E's Cafe and Gift Store
9807 Gulf Dr, Anna Maria
Ginny's & Jane E's Cafe and Gift Store is a great place to stop for a bite. Along with that, it's also a wonderful gift shop.
Located in the historic city of Anna Maria, Ginny's & Jane E's boasts a unique collection of local art and gift items. You'll find everything from funky chairs to lamps, tables, and odd decor pieces.
You can also have one-of-a-kind postcards made from shells found on the beach. They also have custom t-shirts and handmade necklaces made by their talented artists.
Anna Maria Rocks
9908 Gulf Dr, Anna Maria
If you're looking for something special for someone else but don't know what to get them, visit Anna Maria Rocks!
They're a local gem where you can find handmade jewelry from their line of crystals, fossils, and stones.
Take your pick from necklaces, anklets, shark teeth, and sterling jewelry. They also carry handmade obsidian blade knives!
Back Alley Treasures
108 Bridge St, Bradenton Beach
Back Alley Treasures is a funky gift store and coffee shop. It is a local favorite in Bradenton Beach. You'll find a huge array of art, handmade gifts, coffee, and an expansive wine and craft beer selection.
This gift shop is home to dozens of local artists' work. There are also fun things like quirky furniture and repurposed pieces of art. It is a unique shopping experience you have to check out.
Found the best place to buy that gift?
While on the island, stop at one of these four local shops to pick up some gifts for friends and family back home. Each shop has a great selection of items you'll love.
Ask Billi!
For anything and everything on Anna Maria Island, reach out to me by clicking here. I can get you where you want to be by buying, selling, or vacation rentals. We are experts in the local market for vacation home rentals. Please call if we can help you!
Thanks for visiting!