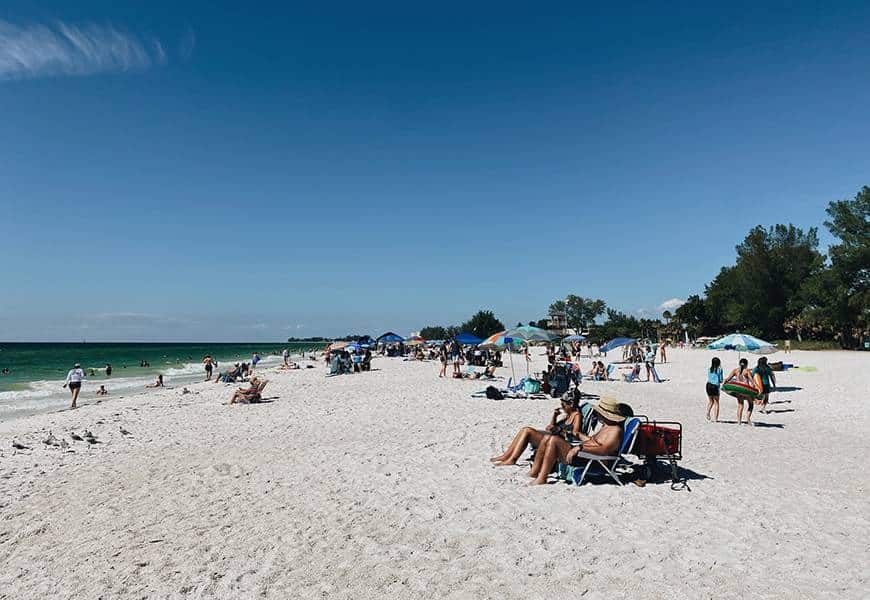 An escape to Anna Maria Island can be the experience of a lifetime. You have a range of Anna Maria Island tourist attractions along with pleasant weather. Whether it is your first trip or you've been here many times, there is something for everyone.
What should you put on the itinerary for your next trip to Anna Maria Island? Read our list of the top tourist attractions for some ideas.
Discover Anna Maria Island Tourist Attractions
The Beaches
You can't talk about the attractions of Anna Maria Island without mentioning the beaches. They are the main reason most people come here! They have so much to offer, from Coquina Beach in the south to Anna Maria Island Beach in the north. The white sand and stunning blue water look incredible. You also have beaches with an array of amenities.
Beach Market at Coquina Beach
The Beach Market at Coquina Beach offers a unique shopping experience. As the name suggests, the market is at Coquina Beach. It is a seasonal market that offers handicraft items, fresh produce, clothes, and more. You can stroll the beach market and check out the different stalls while enjoying the sea air.
Leffis Key Preserve
Nature lovers must visit Leffis Key Preserve in Bradenton Beach. This nature preserve offers a small slice of the island's appearance before development. 
It has foot trails and boardwalks that wind through the mangrove forest. You can also find a prominent hill in the preserve. Visitors can enjoy panoramic views of Sarasota Bay and the Gulf of Mexico from the hill.
Kayaking Tours
Water sports are an obvious attraction for a place like Anna Maria Island. Kayaking is among the most popular activities for vacationers. Explore the waters with your kayak you bring to the island or rent one. You can find kayak tours if you are new to kayaking or want an experienced guide to show you around.
Historic Bridge Street
Bridge Street is at the heart of the Historic Old Town District in Bradenton Beach. Visitors can enjoy viewing some of the preserved structures or go on a walk down the Bridge Street Pier. You have tons of sights, shopping, and dining. It is also right near the beach.
Boat Tours
Tourists can also find services offering boat tours from the island. Depending on the service, you can take private tours or go on a public outing. Dolphin tours and sunset tours are among the most popular options. Some might offer activities like fishing or scuba diving as well.
This list is just a tiny sample of what you can expect from a trip to Anna Maria Island. You'll find so many great attractions that you might be inspired to buy a vacation home!
Ask Billi!
For anything and everything on Anna Maria Island, reach out to me by clicking here. I can get you where you want to be by buying, selling, or vacation rentals. We are experts in the local market for vacation home rentals. Please call if we can help you!
Thanks for visiting!