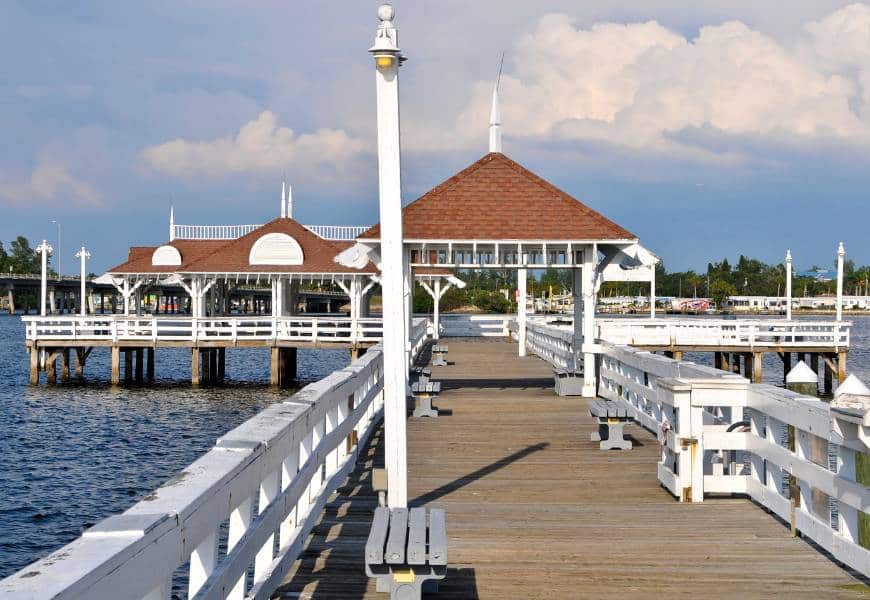 When planning a trip to Anna Maria Island, most people think of the beautiful beaches and pleasant weather. It is understandable. Those are both great reasons to love spending time here. Many might not realize the interesting historic attractions on Anna Maria Island.
When you have time away from the beach, a little history can offer a nice change of pace. Check out these historic sites on your next trip to Anna Maria Island.
Historic Attractions on Anna Maria Island
Bridge Street Pier
200 Bridge Street, Bradenton Beach
Bridge Street Pier is a section of what was once Cortez Bridge. It was a wooden bridge the locals built back in 1921. The bridge was out of use by 1967, and the city converted it into the pier we know today. Now it is the heart of the Historic Old Town District. Besides enjoying the view and fishing from the pier, Bridge Street is a center for shopping and dining.
Green Village
501-507 Pine Avenue, Anna Maria
Historic Green Village attempts to preserve some of the old ways of life on Anna Maria Island. A trip to Green Village provides the opportunity to see restored homes. Along with the historic residences, you can also find nice shopping opportunities and dining. This location also takes pride in conserving energy and resources. The site has a platinum LEED rating for green building projects.
City Pier
100 N Bay Boulevard, Anna Maria
City Pier was once one of the most important structures on the island. The pier was vital for travel when boats offered the only way to get to the island. The city first built the pier in 1911 as a place for boats to dock. This location is great for sightseeing, and you can stop by City Pier Grill for a bite.
Anna Maria Island Historical Society Museum
402 Pine Avenue, Anna Maria
Round out your historical tour of the island with a trip to the Anna Maria Island Historical Society Museum. The historical society opened the museum in 1992. The building is over 100 years old. 
It was originally an icehouse. Visitors can learn about the historical events of the island and see exhibits that illustrate the past. The museum's site is also home to the old Anna Maria City jail.
Ask Billi!
For anything and everything on Anna Maria Island, reach out to me by clicking here. I can get you where you want to be by buying, selling, or vacation rentals. We are experts in the local market for vacation home rentals. Please call if we can help you!
Thanks for visiting!