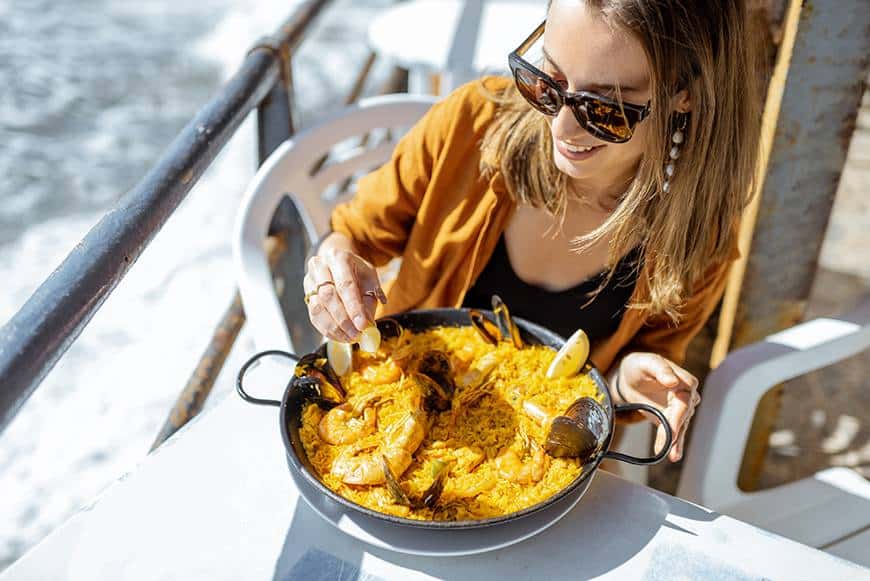 Holmes Beach is best known for its pristine beaches, turquoise Gulf waters, and laid-back atmosphere. If it's seafood hotspots in Holmes Beach you're looking for, we've got you covered!
From casual bites to fine dining, Holmes Beach restaurants offer a wide variety of seafood options. The quality of the seafood dishes is among the best you will find anywhere. Plus, local owners are passionate about their creations and take pride in their work. The welcoming attitude of its locals and the "Old Florida" ambiance are also bonuses to their amazing seafood.
Visiting these restaurants is a must-do for any seafood lover. So come indulge in some of the freshest catches on the Gulf Coast! Make sure you try at least one from this ultimate list of seafood hotspots in Holmes Beach Anna Maria Island.
Top 3 Seafood Hotspots in Holmes Beach
The Feast Restaurant
5406 Marina Dr, Holmes Beach, FL – (941) 778-5092
If you want to eat like a king, you must eat at The Feast Restaurant. They specialize in fresh seafood, steaks, salads, innovative pasta, and more—but it's not all about the food. It's also about the atmosphere.
The Feast is located in a strip mall, but don't let that fool you! This is a gathering spot for families and friends who want a distraction-free experience while relaxing and savoring good food and company.
It's casual fine dining at its best. The Feast is also about good conversation and great food (and plenty of both). But most of all, it's about having a fantastic time with people who matter to you.
Sandbar Seafood & Spirits
100 Spring Ave, Anna Maria, FL – (941) 778-5092
When you want to make an impression, Sandbar Seafood & Spirits is the place to go. This spot is a Gulf Coast favorite serving award-winning, sustainable seafood options and spirits for decades.
The restaurant has breathtaking views of the Gulf of Mexico. Its food is also unmatched, from the freshest local ingredients to pasture-to-plate offerings and everything in between. Sandbar Seafood & Spirits has it all.
So, whether you're looking for a place to host an intimate gathering or an elaborate affair, Sandbar Seafood & Spirits is the perfect venue for any occasion.
Beach Bistro
6600 Gulf Dr, Holmes Beach, FL 34217 – (941) 778-6444
Beach Bistro is a romantic and award-winning fine dining destination on Anna Maria Island. It offers a top-class waterfront dining culinary experience. The experience includes outstanding American restaurant fare, fresh Gulf seafood, prime American beef, and domestic lamb. Perched directly on the white sands of Holmes Beach, its picturesque beach views and enchanting sunsets will make your next meal unforgettable!
Beach Bistro is a multiple award-winning restaurant, receiving eight Golden Spoon awards from Florida Trend and twelve Wine Spectator Awards of Excellence. Their food is always fresh, seasonal, local, and organic whenever possible.
On top of that, they offer unparalleled service. You will see that their staff is dedicated to making every guest feel like family at their award-winning restaurant.
Discover Anna Maria Island like never before! Ask Bill!
For anything and everything on Anna Maria Island, contact me by clicking here. I can get you where you want to be by buying, selling, or vacation rentals. We are experts in the local market for vacation home rentals. Please call if we can help you!
Thanks for visiting!