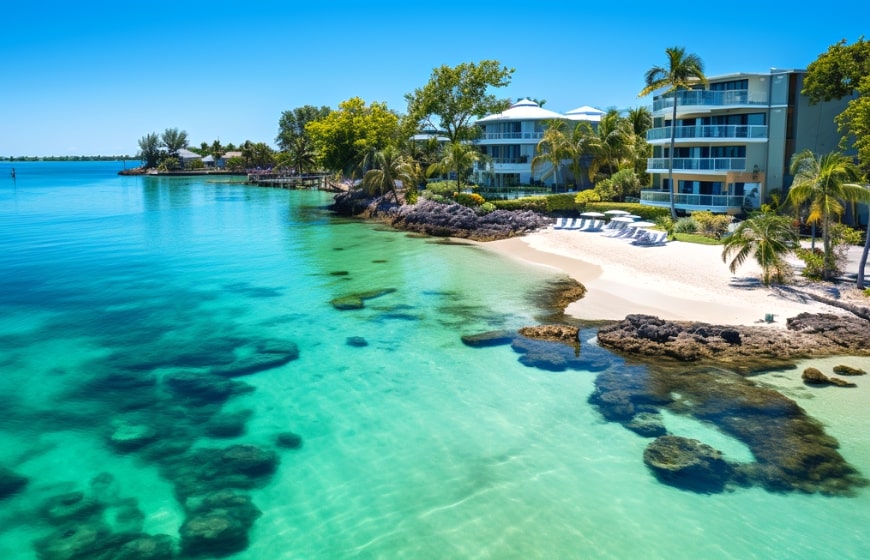 Anna Maria Island is a hot vacation destination. As a result, short-term rentals are becoming popular as investments. While they can be profitable, property owners need to know the rules and regulations. This post will cover some of the rules you need to know about AMI vacation rentals in Anna Maria City.
Anna Maria Island Real Estate Market Watch
As of August 2023, the median number of days to sell a home in Anna Maria was 44. However, real estate trends are always changing. Contact Anna Maria Life for help buying and selling homes on Anna Maria Island.
3 Important Things To Know About AMI Vacation Rentals
Rental Registration
You must follow these steps to complete registration for your vacation rental. To know more in detail, click here.
Complete the required Vacation Rental Registration Forms (Renewal or New).
Submit Forms 1, 2, and 3 along with applicable fees (non-refundable).
Provide a copy of the active transient public lodging license from the Florida Department of Business and Professional Regulation.
Include a copy of the active registration certificate from the Florida Department of Revenue.
Show evidence of an active account with the Manatee County Tax Collector.
Prepare an exterior site sketch detailing structures, pools, spas, fencing, and parking spaces.
Create an interior building sketch by floor, highlighting bedrooms, exits, and other relevant areas.
Schedule an annual inspection by emailing [email protected] (mandatory and scheduled after fee and document submission).
Noise Ordinances
Visitors must be mindful of noise levels to ensure everyone has an enjoyable stay on Anna Maria Island. Local authorities have implemented noise regulations to ensure a peaceful environment for all.
Let guests know about the noise ordinances and other community rules. In the event of excessive noise, you may face warnings, fines, or even termination of your rental license.
Minimum Safety Requirements
Pools, spas, and hot tubs must adhere to Florida's Residential Swimming Pool Safety Act, Chapter 515, Florida Statutes.
Vacation rentals must have working smoke and carbon monoxide detectors per Florida Building Code-Residential Sections R314 and R315.
Each vacation rental floor needs a visible, properly maintained fire extinguisher meeting NFPA 10 standards.
Remember: There are more to the rules and regulations, including laws related to parking, advertising, occupancy, and more. Please click here to learn more about such rules and regulations for AMI vacation rentals.
Important Details:
For Vacation Rental Questions: City of Anna Maria, Administration Office, 10005 Gulf Drive
Call: (941) 708-6130
Registration Information Email: [email protected]
Schedule Inspections or Information regarding Inspections: [email protected]
Ask Billi!
For anything and everything on Anna Maria Island, reach out to me by clicking here. I can get you where you want to be by buying, selling, or vacation rentals. We are experts in the local market for vacation home rentals. Please call if we can help you!
Thanks for visiting!