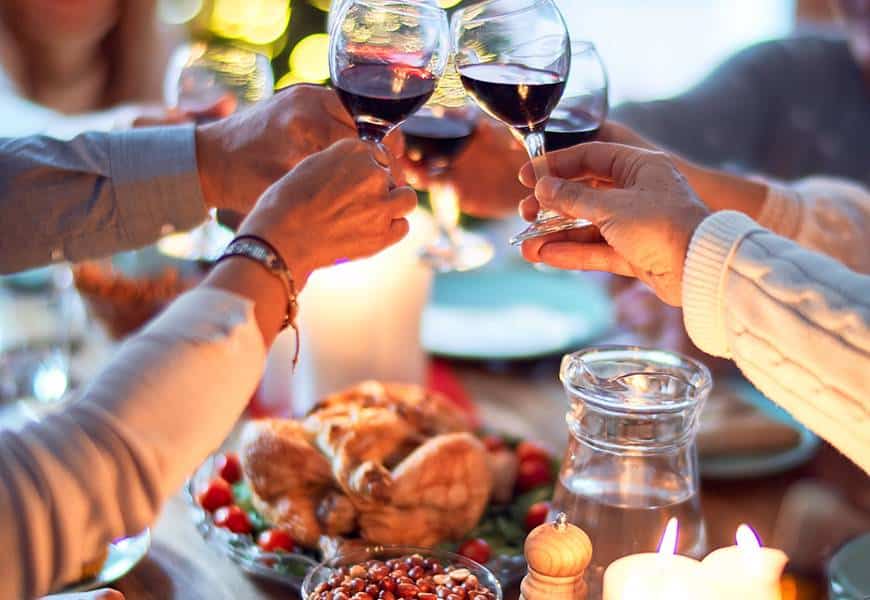 What could be better than Thanksgiving on Anna Maria Island? You can enjoy pleasant weather and spend time with your family. What makes it even better is that local restaurants are open for Thanksgiving dinner. You are in luck if you are looking for where to eat your Thanksgiving feast on Anna Maria Island. We listed some of the best places to get your holiday dinner this year.
Find Your Thanksgiving Feast on Anna Maria Island
Harry's Grill
9903 Gulf Drive, Anna Maria – (941) 567-5999
On most days, people might go to Harry's Grill to enjoy a few drinks and a delicious burger. However, it is a great place to have your Thanksgiving meal. Dinner service usually starts around 4:00 pm for Thanksgiving dinner at Harry's. It is a traditional Thanksgiving meal with turkey and all the fixings. Previous years have also featured live music. Since it is popular, you might want to make a reservation early.
Gulf Drive Café
900 Gulf Drive North, Bradenton Beach – (941) 778-1919
It's Thanksgiving dinner on the beach! With its beautiful outdoor dining on the beach, Gulf Drive Cafe is a popular place to stop for a meal. It is an excellent place to get a traditional holiday dinner on Thanksgiving. You could choose turkey or ham as your dinner in past years. They also offer a range of sides like cranberry sauce and mashed potatoes. This beachfront cafe may also provide various pies for sale as a dessert.
Bridge Street Bistro
111 Gulf Street, Bradenton Beach – (941) 782-1122
Bridge Street Bistro has a reputation as one of the best restaurants on the island. It will not disappoint you if you are looking for a good Thanksgiving dinner. They offer the traditional Thanksgiving feast with turkey and all the trimmings. This restaurant also has excellent service and a friendly atmosphere for your holiday meal. The only recommendation is to book early because the tables tend to fill up fast.
Anna Maria Island Beach Café
4000 Gulf Drive, Holmes Beach – (941) 778-4757
Anna Maria Beach Cafe is another place serving Thanksgiving dinner by the beach. Guests get a traditional turkey dinner with popular fixings like mashed potatoes and stuffing. It is important to note that there are no reservations. Tables are first come, first served. You can also pre-order Thanksgiving dinner for pickup. The takeaway option is perfect if you want to eat at home but don't want to cook.
Ask Billi!
For anything and everything on Anna Maria Island, reach out to me by clicking here. I can get you where you want to be by buying, selling, or vacation rentals. We are experts in the local market for vacation home rentals. Please call if we can help you!
Thanks for visiting!