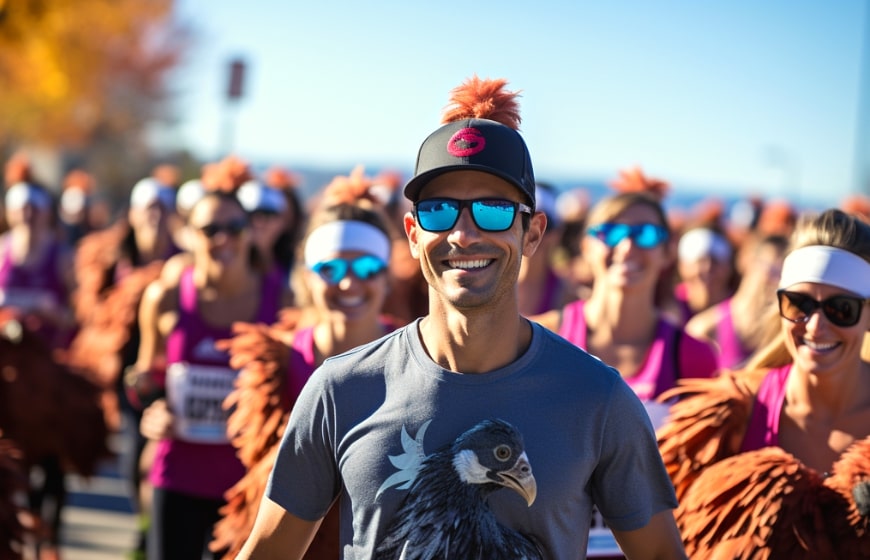 Spending Thanksgiving on Anna Maria Island can help you create the perfect holiday experience. You can book a vacation rental and enjoy the beach and nice weather with family. Beyond that, there are a bunch of Thanksgiving activities for families. This post will explore activities you can enjoy when on AMI this Thanksgiving.
Anna Maria Island Real Estate Market Watch
As of August 2023, the median price per square foot of homes in Anna Maria was $1,500. However, real estate trends are always changing. Contact Anna Maria Life for help buying or selling homes on Anna Maria Island.
A Thanksgiving to Remember on Anna Maria Island
Annual Turkey Trot
Held annually on Thanksgiving morning, families can join in a fun run. It's a heart-healthy way to kickstart the day. Burn off some calories, and build an appetite for a grand feast that awaits. Bradenton Runner Club holds this event every year, starting not far from AMI at Robinson Preserve. Click here to learn more.
Visit the Anna Maria Island Historical Museum
Delve into the island's history through captivating artifacts and exhibits that will take you back in time. Explore its heritage and gain a deeper appreciation for the place where you're celebrating Thanksgiving. The museum might even have special events planned around the holidays.
Have a Beach Picnic
Thanksgiving dinner won't be the only meal you have on the island. Take the time to plan a beach picnic for one of the other days. You could even use some leftover turkey to make sandwiches to bring to the beach. It's a nice way to enjoy the sea views and a good meal.
Water Adventures
Paddle around the island's stunning canals and waterways in a kayak or paddleboard. Alternatively, you can book a guided tour and encounter dolphins, manatees, and other animals.
Sunset Cruise
Indulge on a relaxing boat cruise and experience views of the Gulf Coast's sunsets. It's a peaceful way to bond with your family, surrounded by nature's splendor.
Dinner at a Local Restaurant
While cooking a traditional Thanksgiving meal can be nice, sometimes you want a break from the kitchen. The island boasts various restaurants with great food. Savor fresh seafood and local cuisine while enjoying the island's unique culinary scene. Some may also be open for Thanksgiving dinner to dine in or for takeout.
Enjoy a laid-back holiday on Anna Maria Island. You can avoid the cold weather and create an unforgettable Thanksgiving experience.
Ask Bill!
For anything and everything on Anna Maria Island, reach out to me by clicking here. I can get you where you want to be with buying, selling, or vacation rentals. We are experts in the local market for vacation home rentals. Please call if we can help you!
Thanks for visiting!