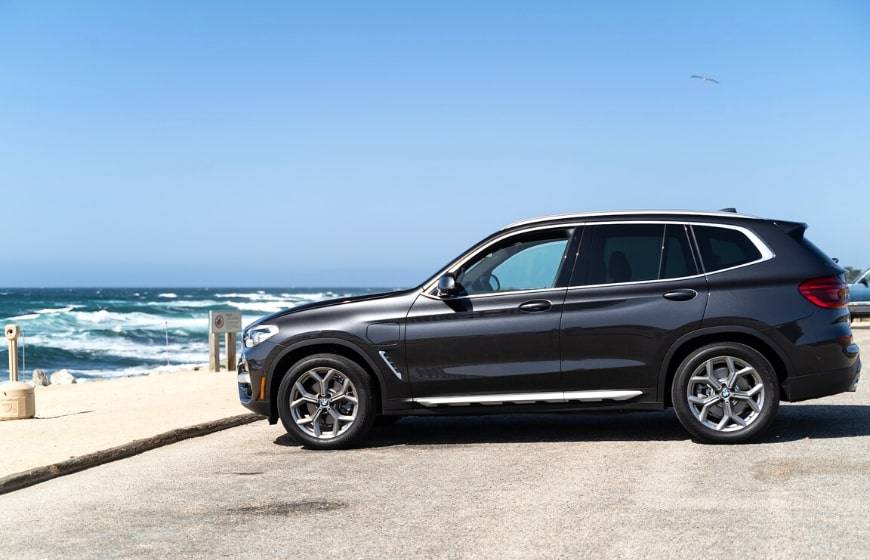 Most parking spaces on Anna Maria Island are free of charge. However, they fill up quickly, so arriving at the beach early is wise to secure a spot.
What if you can't find parking in a designated lot? You can still park on the street in some neighborhoods, but be sure to watch for any posted restrictions or time limits.
Read on to learn more about the public parking options available on the island.
The Best Parking Spaces on Anna Maria Island
Bayfront Beach
Bayfront Beach is perfect for soaking up some rays and enjoying the sand between your toes. Plus, there's no need to think about parking because there's plenty of space at 310 N. Bay Boulevard. Spots fill up fast on weekends, so plan accordingly.
Bean Point Beach
Bean Point Beach is a peaceful place where families and friends can see beautiful sunsets and wildlife like sea turtles and shorebirds. Occasionally, there are yoga and painting classes as well. Parking options include Jacaranda Street, Fern Street, and Elm Avenue.
Coquina Beach
Coquina Beach is a narrow, scenic shoreline perfect for day trips. You'll love its shelling and excellent amenities, including plenty of covered picnic areas and grills for large family gatherings. You can park easily at the main entrance on Gulf Drive, so getting to this public beach is simple.
Manatee Beach
You can find Manatee Beach in the heart of Holmes Beach, just off State Road 64, also known as Manatee Avenue. It boasts a large parking area, ideal for off-island visitors, and stretches from 42nd Avenue to a little past 39th Street. You can also enjoy excellent facilities on this beach, such as showers, restrooms, and picnic areas.
Bradenton Beach
Bradenton Beach is a charming destination known for its diverse array of shells, from whelks and conch to angel wings – suitable for any shell collector. And the best part? Beach access is a breeze, with plenty of parking options available at 27th, 26th, and 23rd Streets, Bridge Street, 2nd Street North, and 3rd Street South.
Bottom Line
Finding a parking lot on Anna Maria Island can be hassle-free if you know where to look. With most free options, you must plan and arrive early to secure your parking spot.
Discover Anna Maria Island Like Never Before! Ask Billi!
For anything and everything on Anna Maria Island, contact me by clicking here. I can get you where you want to be with buying, selling, or vacation rentals. We are experts in the local market for vacation home rentals.
Thanks for visiting!