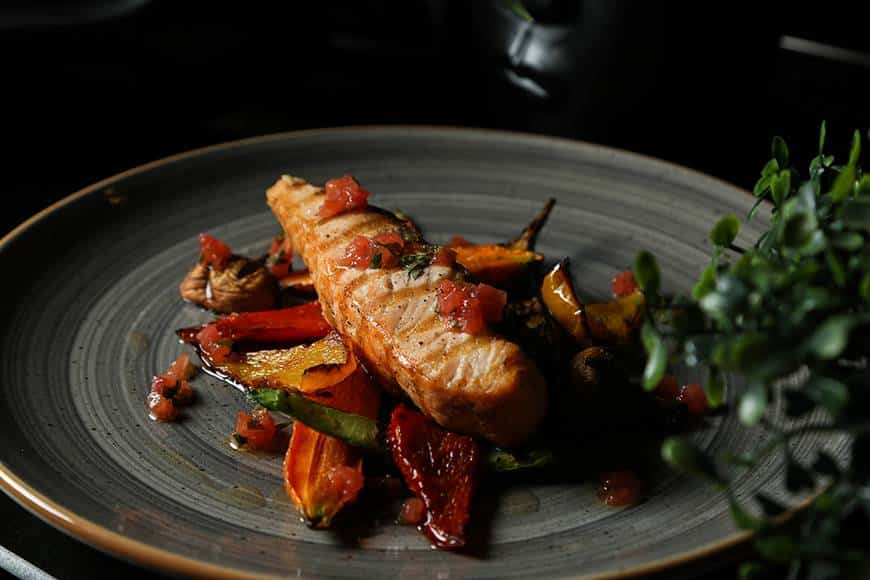 Explore the in-season seafood on Anna Maria Island and get a taste of the sea! Everyone, from beginners to experts, talks about the fresh fish waiting for them in these abundant waters. Find out which are the most popular with locals and why this Florida gem is a must-visit for fish lovers.
Are you ready to reel in the secrets? Read on to find the ultimate catch!
Top Seasonal Seafood on Anna Maria Island
Redfish and Spotted Seatrout
Fishing Season: Late Summer to Early Fall
Redfish and spotted Seatrout are Gulf of Mexico favorites because they're tasty, fun to catch, and plentiful. They are also available all year, though late summer and early fall are the best times to catch redfish, and November and December are the best months for Seatrout.
These fish are ideal for beginners and experts because you can find them in shallow grassy flats.
Snook
Fishing Season: March through September
Snook are mild-tasting fish with white flesh and a firm texture. You can find them in secluded spots from May to winter. Just remember, the limit is one catch per angler.
Kingfish
Fishing Season: Summer
Kingfish are firm-textured fish with a deep, umami flavor. They prefer hiding in reefs and deep waters during their two runs. King Fish like warm water, so the best time to catch them is during the summer months.
Spanish Mackerel
Fishing Season: Summer
Spanish mackerel are soft fish with dark, mildly oily meat. They also thrive on bays and reefs. While they're available year-round, the warm summer waters are the best time to catch these tasty treats.
Snapper
Fishing Season: Start of Fall
Red Snapper season occurs in June, while Yellowtail and Mutton Snapper are present throughout the year. Aside from being fun to fish, snappers also make a great meal because they are moist, tender, and mildly sweet.
Grouper
Fishing Season: Late Spring to Early Summer
Grouper are fish with a delicate and unique flavor, like a mix of bass and halibut. Whether red or black grouper, you're in for a treat with their sweet and mellow taste. Catch them during winter for some thrilling adventure, or wait until summer for the gag grouper season.
Stone Crab and Permit
Fishing Season: Spring
The best time to hunt for stone crabs and permit fish is in the spring. People usually cook stone crab claws like shrimp cocktails. They also break the shells and serve the meat as finger food. Meanwhile, permit meat is tender and great for grilling or baking with butter.
Discover Anna Maria Island like never before! Ask Billi!
For anything and everything on Anna Maria Island, contact me by clicking here. I can get you where you want to be by buying, selling, or vacation rentals. We are experts in the local market for vacation home rentals. Please call if we can help you!
Thanks for visiting!